How to organize a wine discovery weekend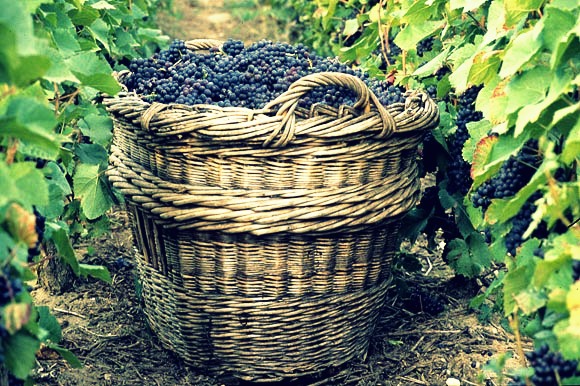 Who says that you can't have a break, escape and enjoy good times in two days?


Cast off in the middle of the vineyard et relax for one wine discovery weekend. Wine Passport ingredients are simple : a nice vineyard (carefully selected) to visit, a room in a charming nest in the vines and a memory bottle to bring home and stay soak. And for the rest? Wine Passport travel log is full of good ideas.
WHERE COULD YOU GO FOR A WINE DISCOVERY WEEKEND?
When you plan a wine discovery weekend, the most important is to know where you want to go, which region you will select!

In France, from Champagne to Rhone Valley through Bordeaux, Loire Valley, Burgundy, Alsace or Provence, there is so many destinations, full of different landscape and flavors.
Ask yourself the good questions :
Which region have you ever been visited ? Which region have you ever wanted to visit ? Let's discover the Wine Passport destination map !

Which activities do you want to discover ? The pack are, of course, adapted to the different regions

Then, is it near your place ? How will you go there ? And with who ? Very important things to think of!
WHO CHOOSE TO TOUR WITH?
Is it better to travel with you beloved, family or friends ? Once again, only you have the answer. Most of the creator of oenological trips offer couple getaways but some of them like Wine Passport offer a lot of activities for avery groupe around
different themes
, that will pleased every age and whoever accompany you.
CAN I GO WITH MY CHILDREN?
Of course! For such a weekend, it's all about tasting and not drinking session. A child, starting to 12 years old, without drinking alcohol, could be initiated to the pleasure of the wine tasting (color, nose, etc.), and, most of all, they can follow you during the visits, the castel discovery, the vineyard and de cellar.
WHEN TRAVEL?
During the harvest time or out of season, during good times of when the autumns leaves split under you feet, there is not one best time to organize a wine discovery weekend. Indeed, most of the creators of oenological trips take care of offering different packs that suit all seasons.


HOW TO PLAN IT?
Finally, you have to know that organizing this kind of weekend around the wine does not involve a lot of preparation from your. At the contrary : we take care of everything as a creator of experiences! The aim is that you no longer have to worry about a thing !

Then, the ultimate question is the following : when do you want to go ?